Our new Pictorial Directory is coming soon! We are a growing church with new faces and faces that have been around awhile but have changed and we want to update our directory! Pictures will be taken on September 18-20th, 2-9 p.m. each day! Our church family album just won't be the same without YOU! Sign up online beginning August 5 to be included in our church directory and receive your complimentary 8″ x 10″ portrait, a FREE Family Directory and Mobile Directory. The opportunity for Portraits Orders will be accepted at the time pictures are taken. Please be a part of the memories of our church!
You can click here to sign up for an appointment now!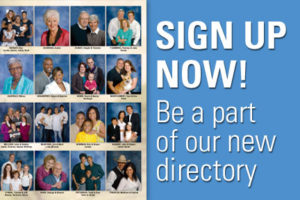 Superior First United Methodist Church
gathers every Sunday @
8:15 & 10:30 am.
LEARN MORE ON HOW YOU CAN GET INVOLVED.
Often thoughout the year we have Small Group Bible Studies. Some are for all people, some are gender based. Check back regularly to see what we may be offering. Our small groups, men's and women's Bible studies are here for you to grow in fellowship with others, while expanding your knowledge of the Bible. It's the perfect place to get involved and share. Pray for the needs of others and feel connected in a powerful way. We encourage everyone to join a small group or Bible study. Contact
Pastor Natalie Faust
for more information.
We have both Bell Choir and Choral Choir at FUMC! Contact
Pat McCord
for more information on serving in Bell Choir and Claudia Hansen for more information on serving in Choral Choir.
Our Children are not just the future of the church. They are the current church. We offer several ministry opportunities for our kids! Contact
Pastor Natalie Faust
for more information.
Through our global connectivity we support justice at home and abroad.
You Are God's Hands and Feet To The World.